June 2: Lean Improvement Principles Make a Huge Impact During the COVID-19 Pandemic
June 2: Lean Improvement Principles Make a Huge Impact During the COVID-19 Pandemic
Browse and watch video recordings and see session FAQ!
(Click CC icon in video player to activate closed captions.)
Learn how lean thinking can help teams proactively work together to solve problems on a daily basis, adapt quickly to changing circumstances, and  improve engagement. You'll receive an overview of key lean principles and how teams can apply these principles in their leadership and management styles to create a culture shift toward collaboration and trust. Share stories of how these principles help us safely navigate the unknown territory of the COVID-19 pandemic. Get inspired and walk away with tactics for engaging teams in daily improvement at the University of California.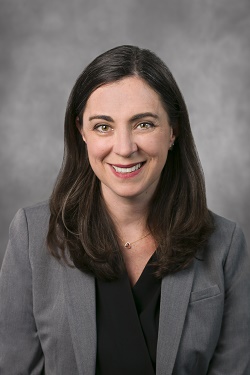 Ashley Gambhir
Ashley has worked at UC San Diego since 2006 and currently serves as Senior Director of Transformational Healthcare & Ambulatory Innovation for the UC San Diego Health Physician Group.  She is a results-driven professional committed to the ongoing and growing success of UC San Diego with experience driving strategy and building operational excellence. Ashley is a certified project manager, certified change practitioner and a Lean Six Sigma Black Belt. She has a proven ability to lead teams through change in order to maximize efficiencies and innovation.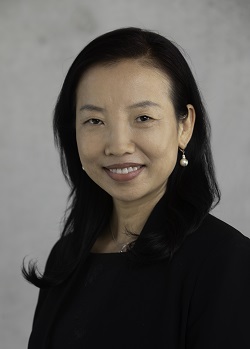 Lily Angelocci
Lily is a Transformational Healthcare Coach and has worked at UC San Diego Health since 2013, with previous experience working at an 87-hospital healthcare system in various roles encompassing strategic planning, decision support, clinical informatics, operations and process improvement. Lily was a lecturer at Shanxi University in China where her passion for coaching and teaching was developed. She is courageous in seeking opportunities to improve quality of patient care, insightful in partnership creation, and careful in operational execution and management. She is dedicated to leveraging a holistic perspective and measurable data to solve complex shortfalls and improve processes, with the ultimate goal of strengthening organizations by improving patient experiences and outcomes. She believes superior healthcare starts with "never taking our eyes off the patients."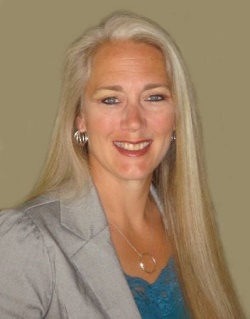 Karri Benjamin
Karri Benjamin loves to coach and mentor improvement projects at all levels of organizations. With a population health focus she works to improve issues related to health disparities by addressing sustainable upstream methods. Karri is passionate about team effectiveness and interpersonal dynamics incorporating change management principles into her daily work. She loves public speaking and has worked in a variety of industries including manufacturing, regulatory, administrative and quality; teaching and facilitating various workshops in process improvement and quality metrics. As a certified Project Management Professional Karri loves to ensure planning and communication is at the forefront of the improvement equation, and supports systems thinking and structures. Karri is very passionate about patient experience and has in-depth knowledge of Press Ganey improvement portals that support keeping patients at the center of our work.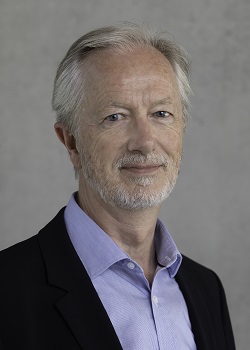 Mike Spencer
Mike joined UC San Diego Health in April 2018 as a Transformational Healthcare Coach. Over the previous seven years, Mike built the Performance Improvement (Lean) group at Stanford Children's Health in Palo Alto. Mike believes that Lean, with its emphasis on engaging and empowering all employees, can be a major contributor to sustained positive change.