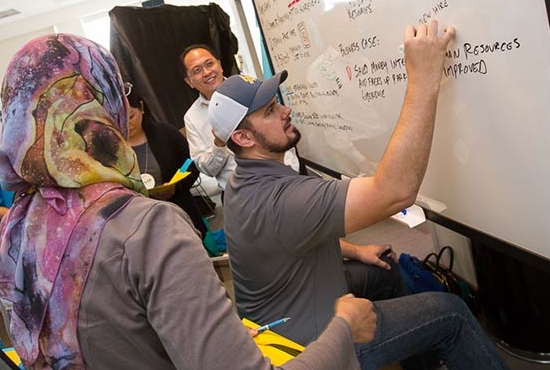 About Process Palooza
Process Palooza is a high-energy collaborative experience celebrating the power of continuous improvement. Join us for The Great Innovate, our Lean Six Sigma competition to improve real processes and to engage with others as you share, learn, begin, or advance, your continuous improvement journey at Process Palooza. 
UC San Diego Continuous Improvement Journey
Our community has committed to the continuous improvement mindset in a big way! To learn more about this vision, and how we have embedded it into our culture, enjoy this video featuring UC San Diego and UC leaders.
Thank you to our Sponsors and Partners!
PLATINUM SPONSOR

 

 

 

GOLD SPONSOR

 

SILVER SPONSOR

 

BRONZE SPONSOR

 

 

UC PARTNERS