The Great Innovate!
New Name, Same Game: Use Your LSS Knowledge to Improve a Real Process - and Win Prizes!
The Great Innovate is a unique competition that happens only at Process Palooza! Teams compete using their Lean Six Sigma skills to improve real UC San Diego business processes. At the end they pitch their ideas to the judges, with champions crowned. Check out recaps from past competitions (formerly called The Great LSS Race) to relive the excitement: 2021, 2018, and 2017.
What to Expect: 2023
We're working toward bringing The Great Innovate back to the UC San Diego campus during Process Palooza 2023 with expanded teams and processes to work on. If you think you've got what it takes to impress the judges, be sure you're subscribed to our event mailing list to be notified when sign ups start!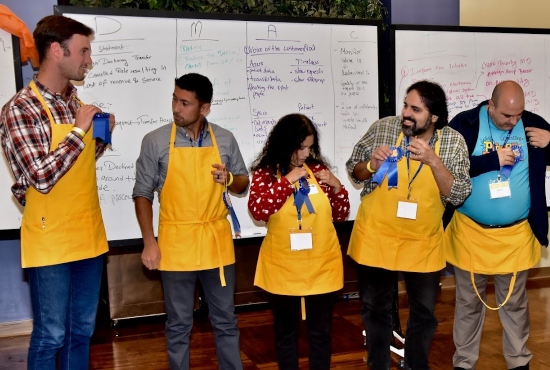 Go Inside the Great LSS Race
Hear straight from a winning competitor what it's like to put your skills to the ultimate LSS test.
Real Processes, Real Results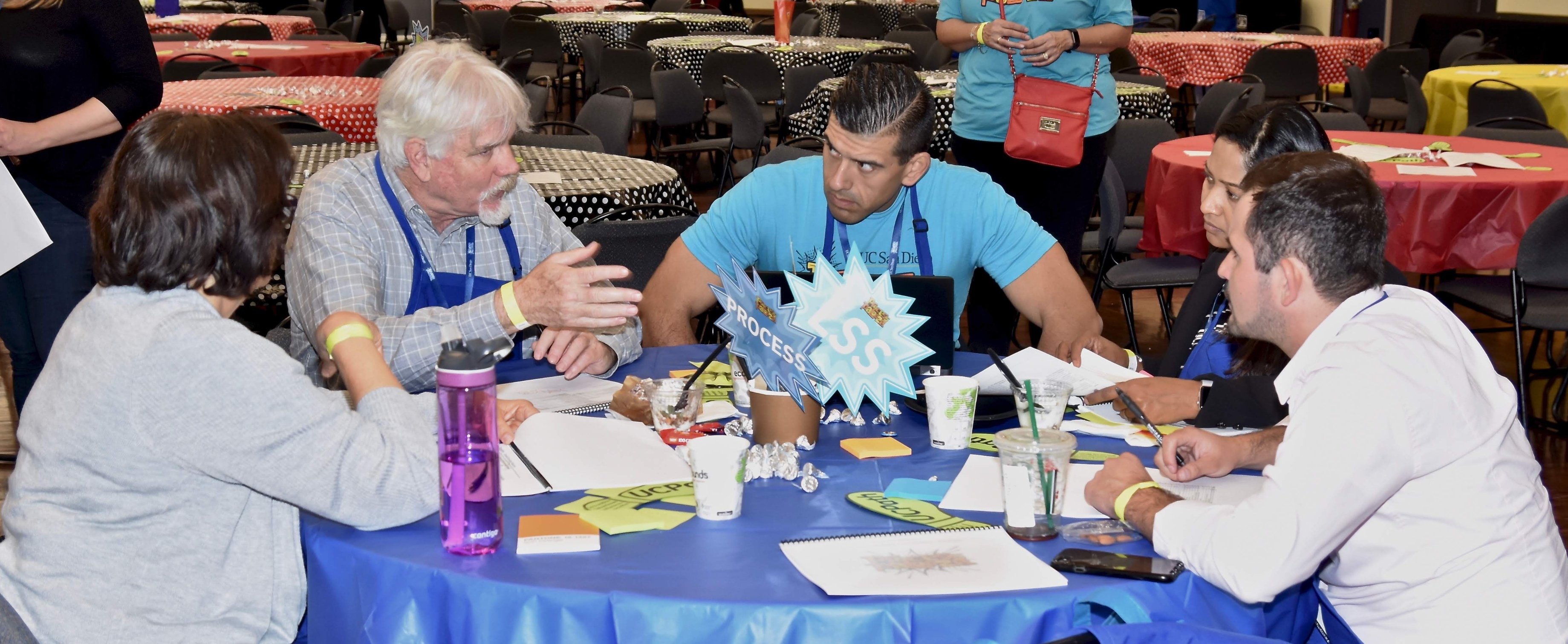 The Great LSS Race is fun, but also impactful for the departments that put their processes through extreme scrutiny. Check out the results from previous competitions!
2017
Associated Students Travel Request Process:
$96,000 savings, 41% reduction in processing time, 50% reduction of rework, 50% reduction of advising time, increased customer satisfaction by 80%, increased process understanding by 100%.
Transportation Services New Employee Commute:
By implementing only a small number of improvements, achieved $105,000 in labor savings and 30% reduction of in-person procession.
2018
Fleet Services Vehicle Request Process:
Request process cut down to three days from up to 20, 50% vehicle reduction, overall $1.7M savings in capital costs.