The Great LSS Race 
See If You've Got What It Takes to Improve a Real Campus Process - with the Clock Ticking!

The Great LSS Race is an action-packed competition based on teams using their Lean Six Sigma knowledge to improve real campus processes.
If you have questions about the competition, please contact osi@ucsd.edu. 
Why Compete
Come show others the power of LSS!
Competing is a great professional development opportunity
You'll be making a difference by improving a critical UC San Diego business process
Hone your team and leadership skills
Represent your team and department
Receive UC and university-wide recognition
Have fun and compete to win great prizes
Requirements
Competitors must:
Have earned a Lean Six Sigma Yellow, Green or Black belt (learn more about upcoming Yellow Belt classes to become eligible or get a refresher)
Attend a 1-2 hour orientation the day before (March 24, location TBD)
Attend in person and be available 6-8 hours on competition day (therefore, competitors may not also volunteer or present at Process Palooza)
What to Expect
A total of 36 competitors will be selected and placed on teams. You won't know who is on your team until the evening before the competition. And, you won't know what process you'll be challenged to improve until the morning of the event. Note: you may be placed in the backup pool depending on the number of competitors.
Check-in is at 7:45 a.m.
Competition teams form and receive their challenge at 8:15 a.m.
Your team is relying on you to show; by not attending or arriving late you can potentially disqualify your team.
The event kicks-off after the keynote speeches.
Competitor presentations and awards take place from 2:00-5:00 p.m.
There will be AMAZING prizes and University-wide recognition for best process improvement outcomes
How to Sign Up
So, you think you've got what it takes to wow the judges and process owners? 
To compete, you must register for Process Palooza on Eventbrite. On the second page check the box, "I would like to compete in the Great LSS Race, please contact me." 
You will be sent information within the next several weeks about competing in the Great LSS Race! If you have questions about the competition, please contact osi@ucsd.edu. 
Go Inside the Great LSS Race
Hear straight from a winning competitor what it's like to put your skills to the ultimate LSS test.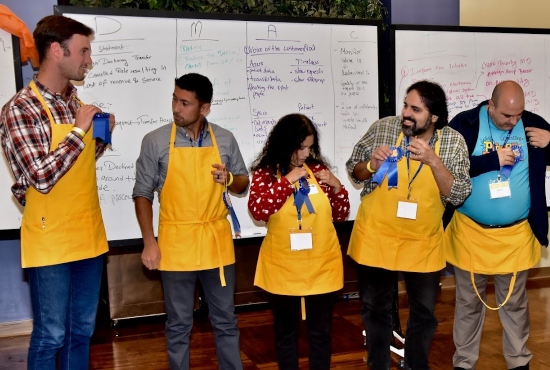 Real Processes, Real Results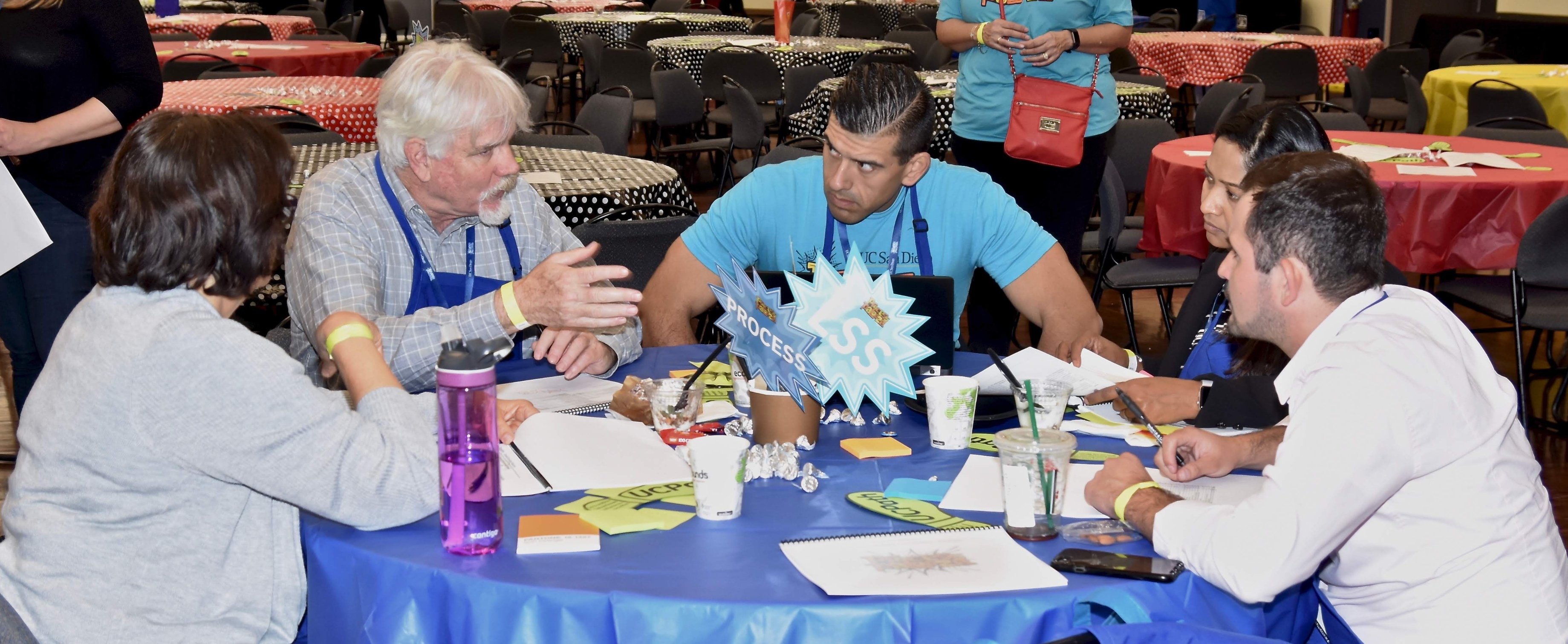 The Great LSS Race is fun, but also impactful for the departments that put their processes through extreme scrutiny. Check out the results from previous competitions!
2017
Associated Students Travel Request Process:
$96,000 savings, 41% reduction in processing time, 50% reduction of rework, 50% reduction of advising time, increased customer satisfaction by 80%, increased process understanding by 100%.
Transportation Services New Employee Commute:
By implementing only a small number of improvements, achieved $105,000 in labor savings and 30% reduction of in-person procession.
2018
Fleet Services Vehicle Request Process:
Request process cut down to three days from up to 20, 50% vehicle reduction, overall $1.7M savings in capital costs.