The Great LSS Race Returns in 2021!
Put Your Skills and Talents Together to Support a Real Process - and Win Prizes!
The Great LSS Race is an action-packed team competition, during which teams use their Lean Six Sigma (LSS) knowledge to improve real UC San Diego business processes. 
If you already know you want to compete, sign up now! 
Or, read below for more information!
Why Compete?
Participating in the Great LSS Race brings process improvement to life, with the added thrill of competition! Here are some reasons to get involved:
Real processes, real results. We use real UC San Diego processes, and the business owners implement the suggestions made. You're having fun and making a difference! Check out actual results from past events!
Networking. Process Palooza has grown to a truly national – and international – event! Who knows who you'll be teamed with? This is a great opportunity to work and network with other LSS enthusiasts.
Prizes. All competitors receive a goodie bag shipped to their address. Winning teams receive additional prizes, such as training on productivity software. Stay tuned for more details on prizes.
Format and Structure
In 2021, the Great LSS Race will be virtual. However, the general format stays the same: Competitors will be grouped into teams, spend several hours analyzing the process and coming up with improvements, before making their pitch to the judges.   
As a team, you can expect:
A virtual kick-off to meet your team and learn the rules (see Key Dates below)
Access to LucidSpark, a virtual whiteboard and collaboration tool
Participation in a pair of three-hour working sessions to analyze your process and perfect your presentation. To compete, you must be available for the orientation session and both competition working sessions (see Key Dates below).
Process owners and LSS experts available to answer your questions
Video highlights of your presentation to be featured during the final Process Palooza session (June 8)
This year marks the third edition of the Great LSS Race. Though virtual, we're doing everything possible to match the excitement, energy and enthusiasm of years past. For a flavor of what to expect, read these recaps:
Team Selection and Competitor Criteria 
Event organizers will form teams with Lean Six Sigma knowledge distributed as evenly possible. Participation will be capped at 36 competitors (six teams of six). Therefore, depending on interest, not everyone who registers will ultimately be selected for a team.  
Although LSS training is not required, those who have earned a Yellow, Green or Black Belt will be prioritized for placement on teams. At minimum, competitors should be knowledge about LSS principles and techniques, including the DMAIC method of Define, Measure, Analyze, Improve, Control. Teams will use DMAIC as a guide during their working sessions, and must touch on all aspects during the pitch to the judges. 
To earn a Yellow Belt, or just brush up on the basics, check out our schedule of upcoming Yellow Belt sessions (UC San Diego staff only). 
If you meet the criteria and want to compete, sign up now! 
Key Dates
Competition registration deadline: April 12
Pre-competition orientation: May 11, 1-2:30 p.m. PDT (attendance required)
Competition working sessions: May 13-14, 9 a.m.-12 or 1-4 p.m. PDT (attendance required; once teams are selected you'll be assigned either the morning or afternoon working session of both days)
Registration and Questions
Sound good? Sign up now!
New more information? Email us at processpalooza@ucsd.edu. 
Great LSS Race Volunteers Needed
We're also looking for volunteers to support the Great LSS Race in the following roles:
Zoom room monitor:

Check in with competing teams on a regular basis
Connect the teams with the process owner or LSS expert when requested
Time commitment: Two, three-hour sessions on May 13 and 14 (either 9 a.m.-12 p.m. or 1-4 p.m. Pacific)

Video/content editor:

Record and collect competitor footage during the kick-off meeting on May 11 and the teams' working sessions on May 13-14 (either 9 a.m.-12 p.m. or 1-4 p.m. Pacific)
Edit content into short (under five minutes) videos to be shown during Process Palooza weekly sessions

LSS experts:

Be available for teams to ask LSS-related questions during their working sessions
Time commitment: Orientation session May 11, 1-2 p.m. Pacific, plus team working sessions May 13-14 (either 9 a.m.-12 p.m. or 1-4 p.m. Pacific)
Want to volunteer? Sign up now. 
Have questions? Email processpalooza@ucsd.edu.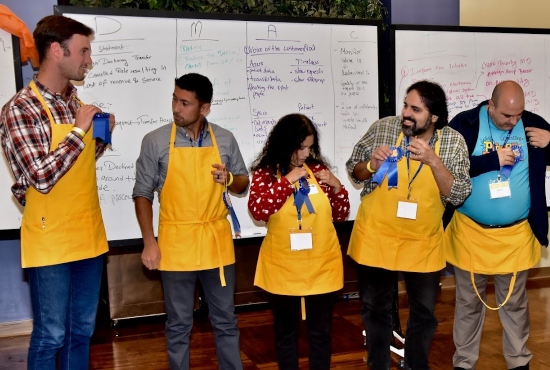 Go Inside the Great LSS Race
Hear straight from a winning competitor what it's like to put your skills to the ultimate LSS test.
Real Processes, Real Results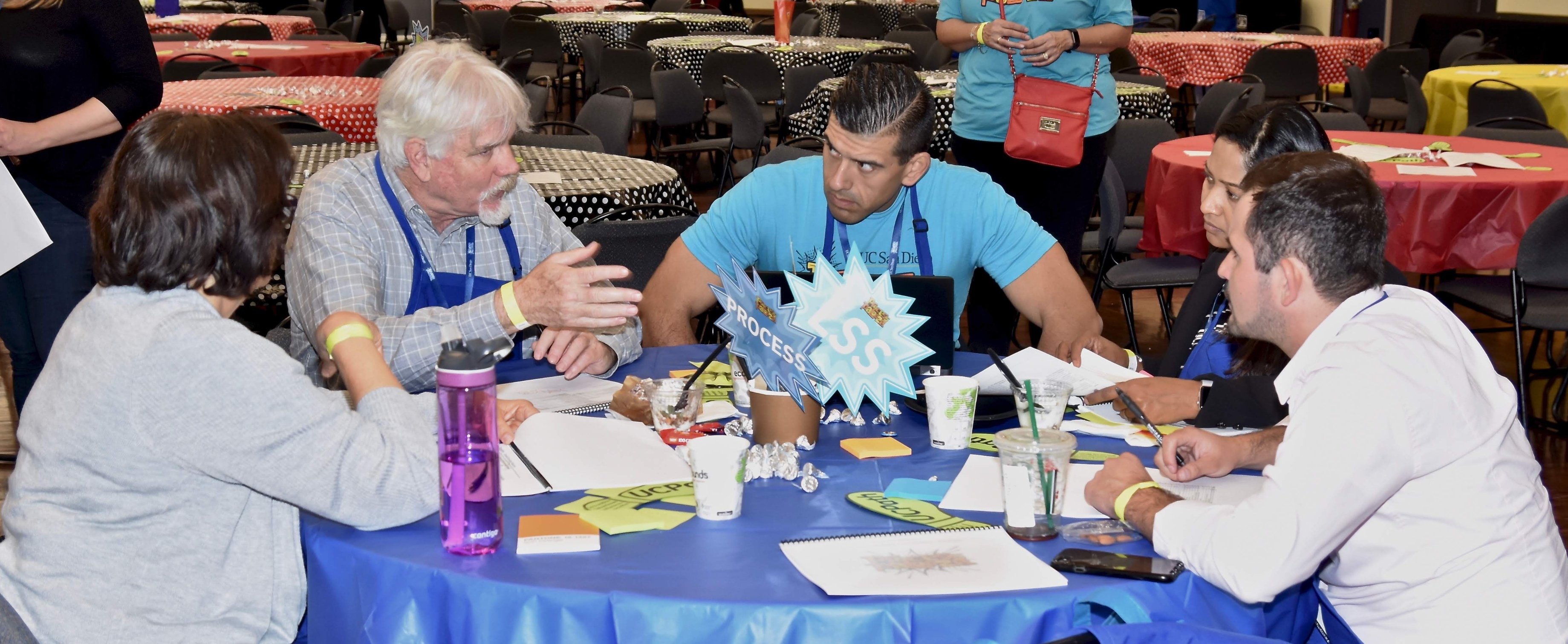 The Great LSS Race is fun, but also impactful for the departments that put their processes through extreme scrutiny. Check out the results from previous competitions!
2017
Associated Students Travel Request Process:
$96,000 savings, 41% reduction in processing time, 50% reduction of rework, 50% reduction of advising time, increased customer satisfaction by 80%, increased process understanding by 100%.
Transportation Services New Employee Commute:
By implementing only a small number of improvements, achieved $105,000 in labor savings and 30% reduction of in-person procession.
2018
Fleet Services Vehicle Request Process:
Request process cut down to three days from up to 20, 50% vehicle reduction, overall $1.7M savings in capital costs.