Meet the 2021 Great LSS Race Winners and Competitors
In 2021, the Great LSS Race was virtual. The general format stayed the same: Competitors were grouped into teams, spent several hours analyzing their process and coming up with improvements, and pitched their ideas to the judges.
This year marked the third edition of the Great LSS Race. Though virtual, we did everything possible to match the excitement, energy and enthusiasm of years past. 
In the virtual format, our six teams worked together to provide improvement recommendations on two campus processes. Three of our teams worked with the Summer Graduate Teaching Scholars program, looking to increase applicants to the program. Our other teams provided recommendations for the Opportunities Abroad Program within the Study Abroad office, which was interested in reducing the cycle time of their process.
The teams kicked off the competition with a virtual meet & greet where they designed their team backgrounds, created their team names and were introduced to our digital whiteboarding tool, LucidSpark. On competition day, the teams met in their zoom breakout rooms and utilized LucidSpark and DMAIC templates to analyze the data provided to the groups. At the end of their five hours of working time, they presented their findings to our team of judges.
One competitor, Jamie Gonzalez from the Aqua Analyzers, indicated that the Great LSS Race would provide her with usable skills for her current role. "I appreciate having worked with [the team] because it has given me the skills to bring back  and lead my team." Additionally, Farah Rahman, who has competed in previous Great LSS Races, gave us insight into why she returned as a competitor this year. "I keep coming back because it is just so much fun – it is like problem-solving on steroids!"
Representatives of the winning teams recently joined The Current Podcast to share their experience! (Interview starts at 1:20.)
Process 1: Summer Graduate Teaching Scholars Program
What is The Summer Graduate Teaching Scholars Program? The SGTSP provides excellent opportunities for advanced graduate students to obtain faculty-mentored teaching experience. At the same time, it increases Summer Session course offerings to undergraduate students.
Process Owners

Hailey Caraballo - Project Policy Analyst, UC San Diego
Courtney Aguila - 

Senior Graduate Employment Coordinator, UC San Diego

Lisa Bargabus - 

Business Affairs Analyst, UC San Diego

Kacy Cashatt -  Graduate Employment Coordinator, UC San Diego

Problem Statement - Although nearly 200 students are potentially eligible for this opportunity, only 38 on average are submitted. The application window for the program is very tight.  Some submissions are received well after the deadline.  Also, nominations begin in October, when students are focused on surviving the Fall quarter and have difficulty committing to plans for the Summer quarter. Department processes (in communicating with candidates) have a wide variation in terms of process, timeline, and messaging. Rework exists in multiple areas.  Most notably that candidates and staff are asked to provide/review the same information or documentation in multiple systems. Increasing the number of applicants is desirable, but doing so would increase the resources needed to review applicants. The deadline for submission cannot be moved to a later date because a parallel process relies on instructor availability. Some application submissions are missing documentation. Some required documents can be difficult to obtain, such as the mentor statement and faculty nomination.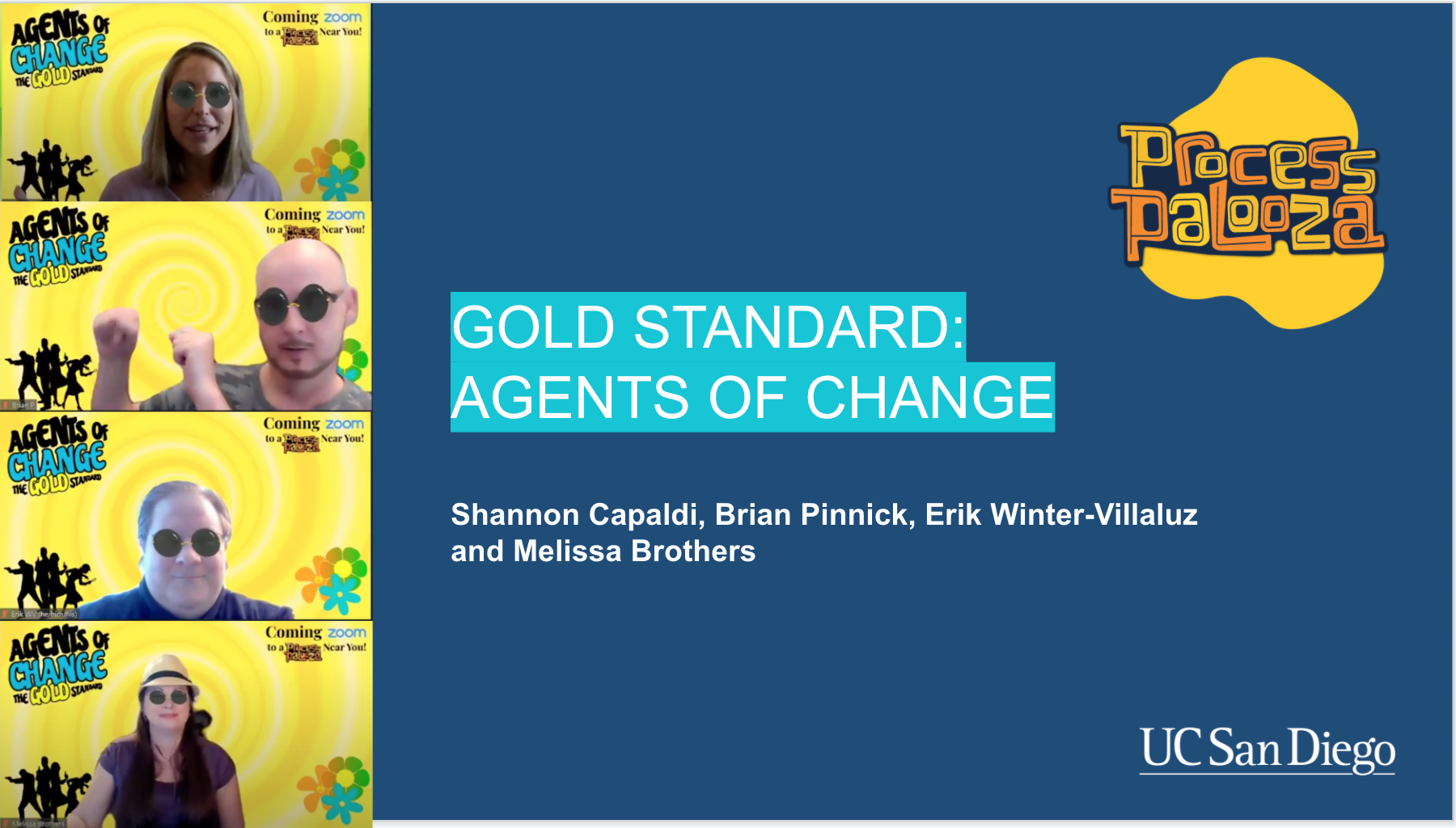 gold standard: agents of change
Shannon Capaldi, Director, Office of the President, University of La Verne
Brian Pinnick, Sr. Facility Planner, Facilities Planning and Management, UC San Diego Health
Erik Winter-Villaluz, Technical Project Manager, Division of Biological Sciences, UC San Diego
Melissa Brothers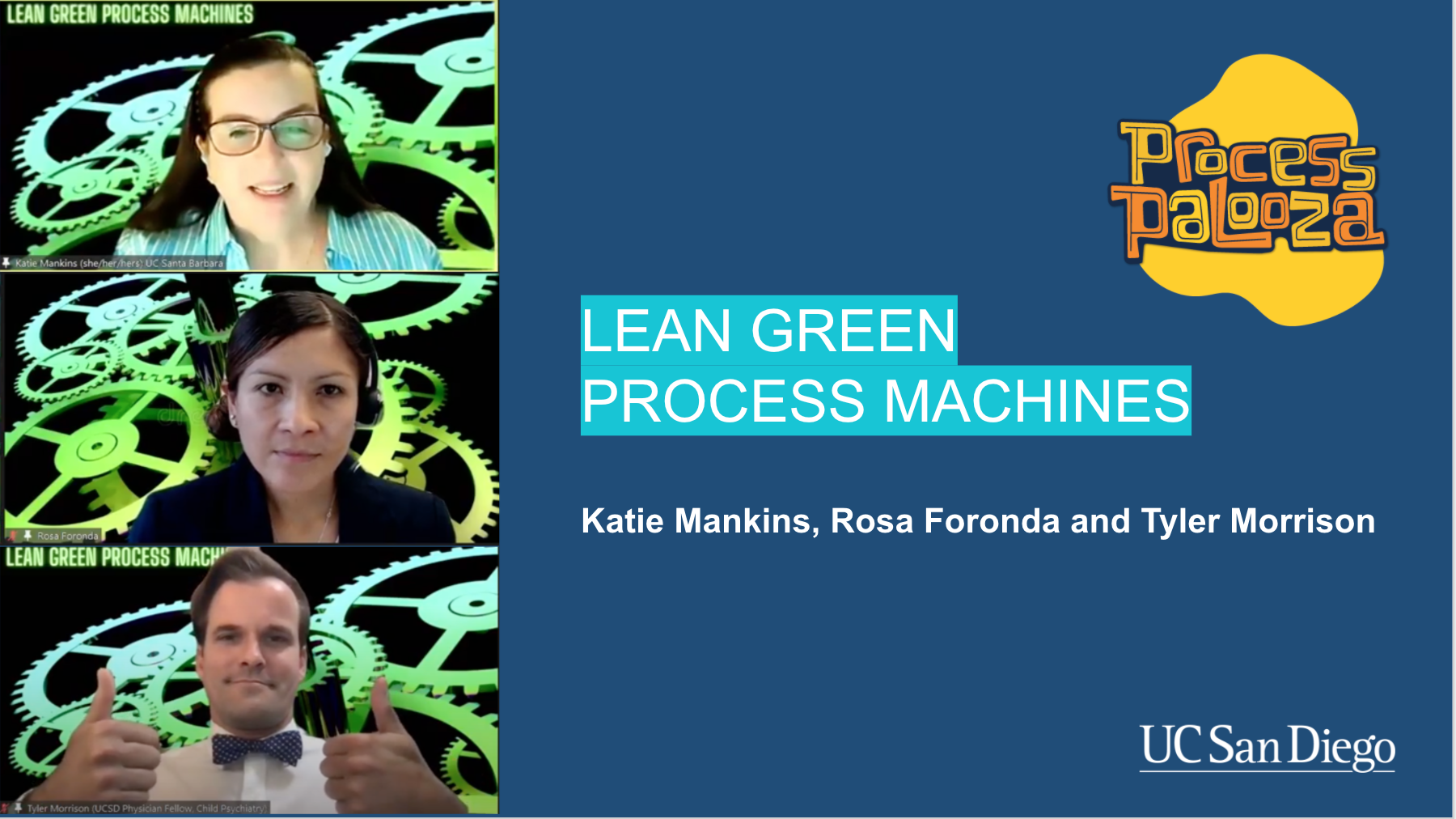 lean green process machines
Katie Mankins, Director for Special Projects, Office of the CIO, UCSB
Rosa Foronda, Practice Manager, Women's Health, UC San Diego Health
Tyler Morrison, Physician Fellow, Child & Adolescent Psychiatry, Psychiatry, UC San Diego Health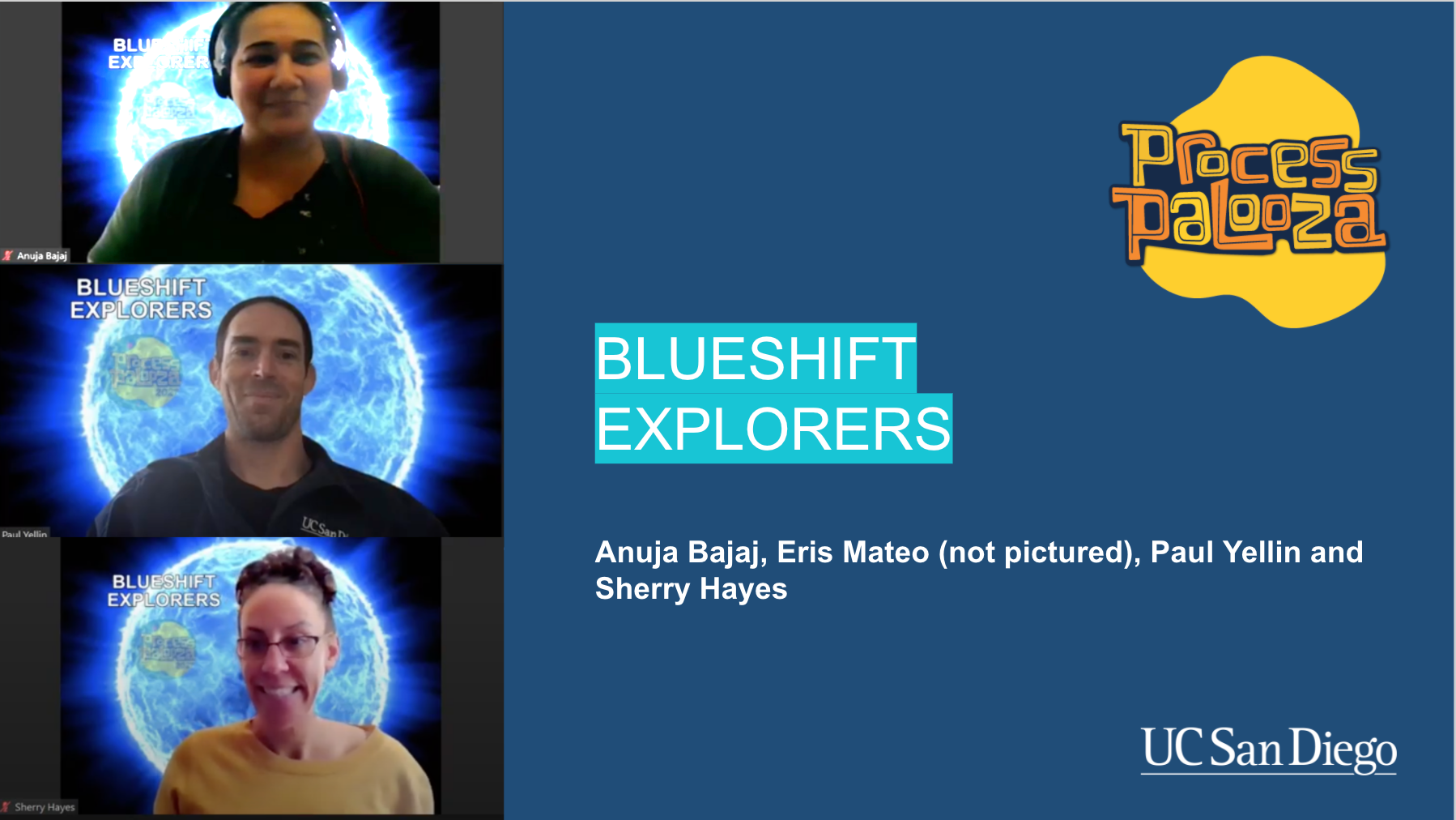 blueshift explorers
Anuja Bajaj, Business Systems Analyst, Admissions, University of Waterloo, Canada
Eris Mateo, Practice Manager, Neurosciences, UC San Diego Health
Paul Yellin, Business Systems Analyst, IT Services, UC San Diego
Sherry Hayes, Lecturer, Rady School of Management, UC San Diego

Process 2: Study Abroad: Opportunities Abroad Program
What is the Opportunities Abroad Program? Study Abroad – The Opportunities Abroad Program allows students to expand their possibilities abroad. OAP covers any company, organization, or institution outside the UC system (such as UCEAP and UC San Diego Global Seminars). This allows you to go almost anywhere in the world in almost any field of study. You have the option of applying to a study abroad provider (the company, organization, or institution that is responsible for your program) or directly enrolling into a host university. Academic credit earned abroad will be counted as transfer credits, which can be applied towards major, minor, and general education requirements.
Process Owners

Kelly O'Sullivan Sommer - Study Abroad Director, UC San Diego
Lisa Armstrong - Global Seminars Coordinator, UC San Diego

Problem Statement - 

The Academic Planning Form (APF) is a lengthy, burdensome, and confusing process for students. The average time frame for completing the application process through OAP is around 6 weeks but up to 10 weeks during Admissions' peak application reviewing season in the spring. About 5% of students begin completing the Academic Planning Form and abandon it at some point. The deadline for submitting the OAP application is the 8th week of the quarter, two quarters before departure. This deadline needs to be fairly early due to the length of time to complete the Academic Planning Form. Oftentimes study abroad programs that students are attempting to get approved have not posted their course lists for the time period that they intend to travel abroad because it's too soon.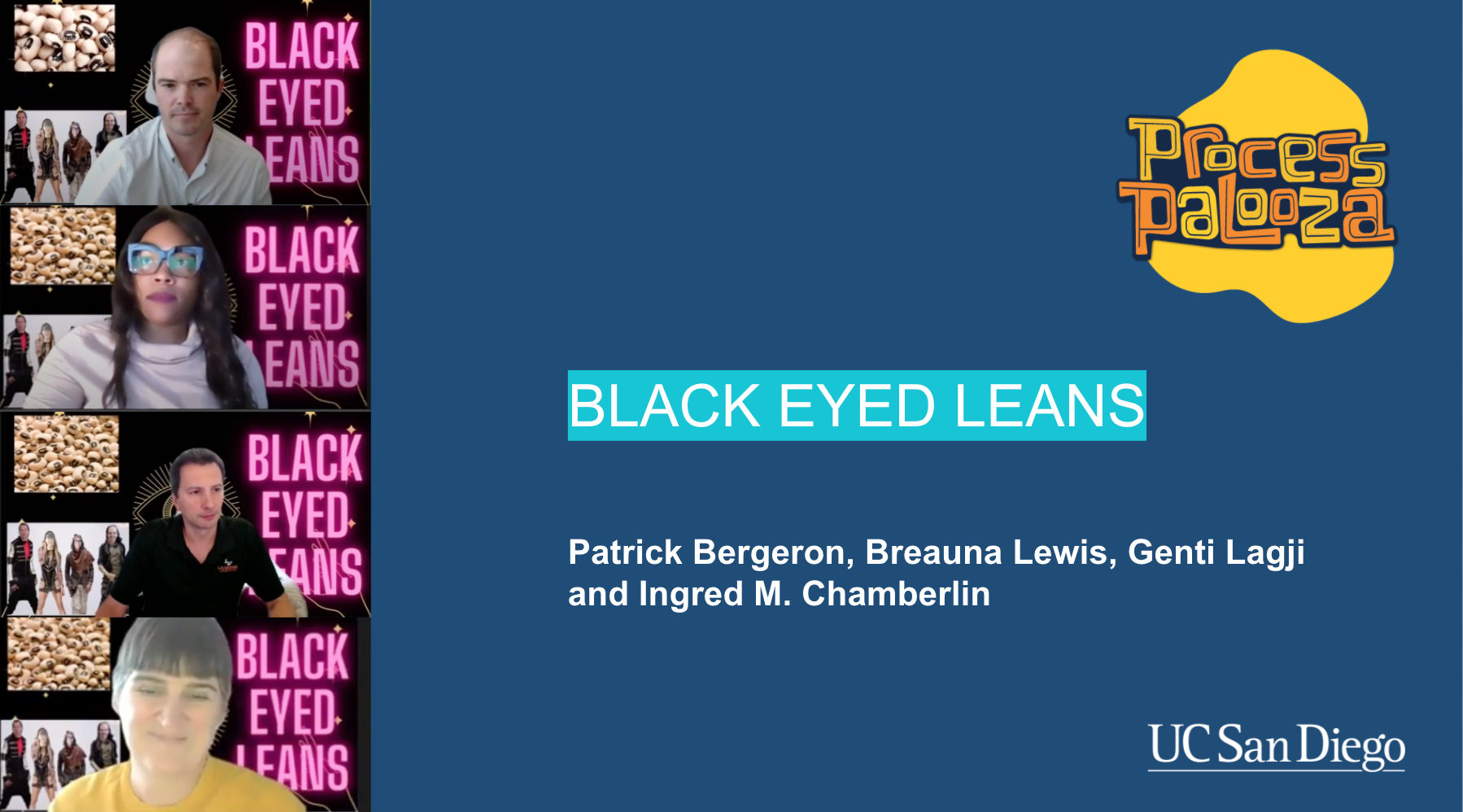 black eyed leans
Breauna Lewis, Change Manager, PCMO, CSU Office of the Chancellor
Patrick Bergeron, Assistant Director, Rehabilitation Services, UC San Diego Health
Genti Lagji, Associate Director of Admissions Operations for Enrollment Data Systems, Admission Operations, University of La Verne
Ingred M. Chamberlin, Circulation & Operations Work Leader, Library, UC San Diego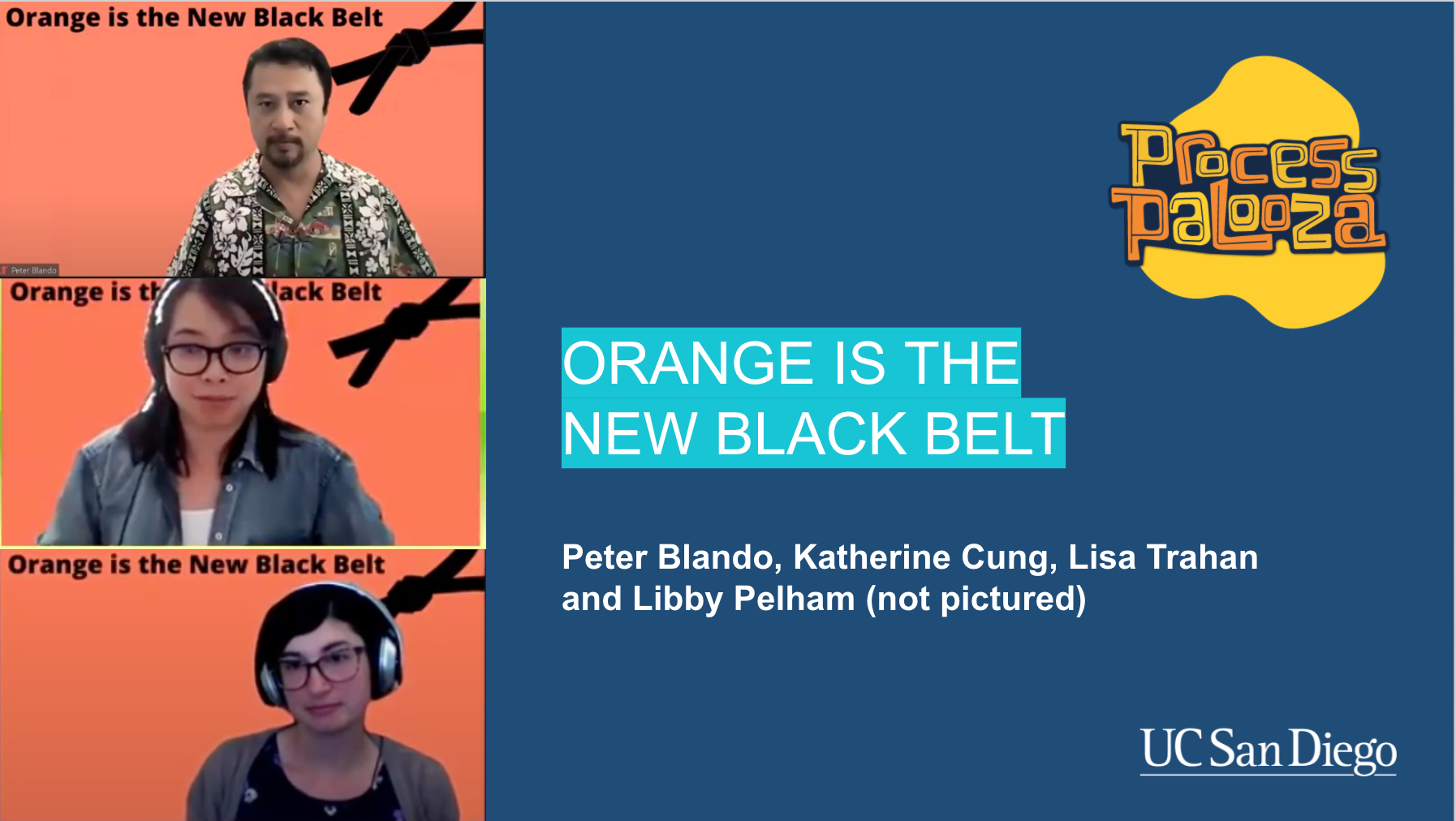 orange is the new black belt
Peter Blando, Business Systems Analyst, Information and Educational Technology, UC Davis
Katherine Cung, Protocol Review and Monitoring System Manager, Clinical Trials Office, UC San Diego Health
Libby Pelham, Lean Coach, ITS, UTHSC
Lisa Trahan, Director of Strategic Initiatives & Assessment, IDEA Engineering Student Center, Jacobs School of Engineering, UC San Diego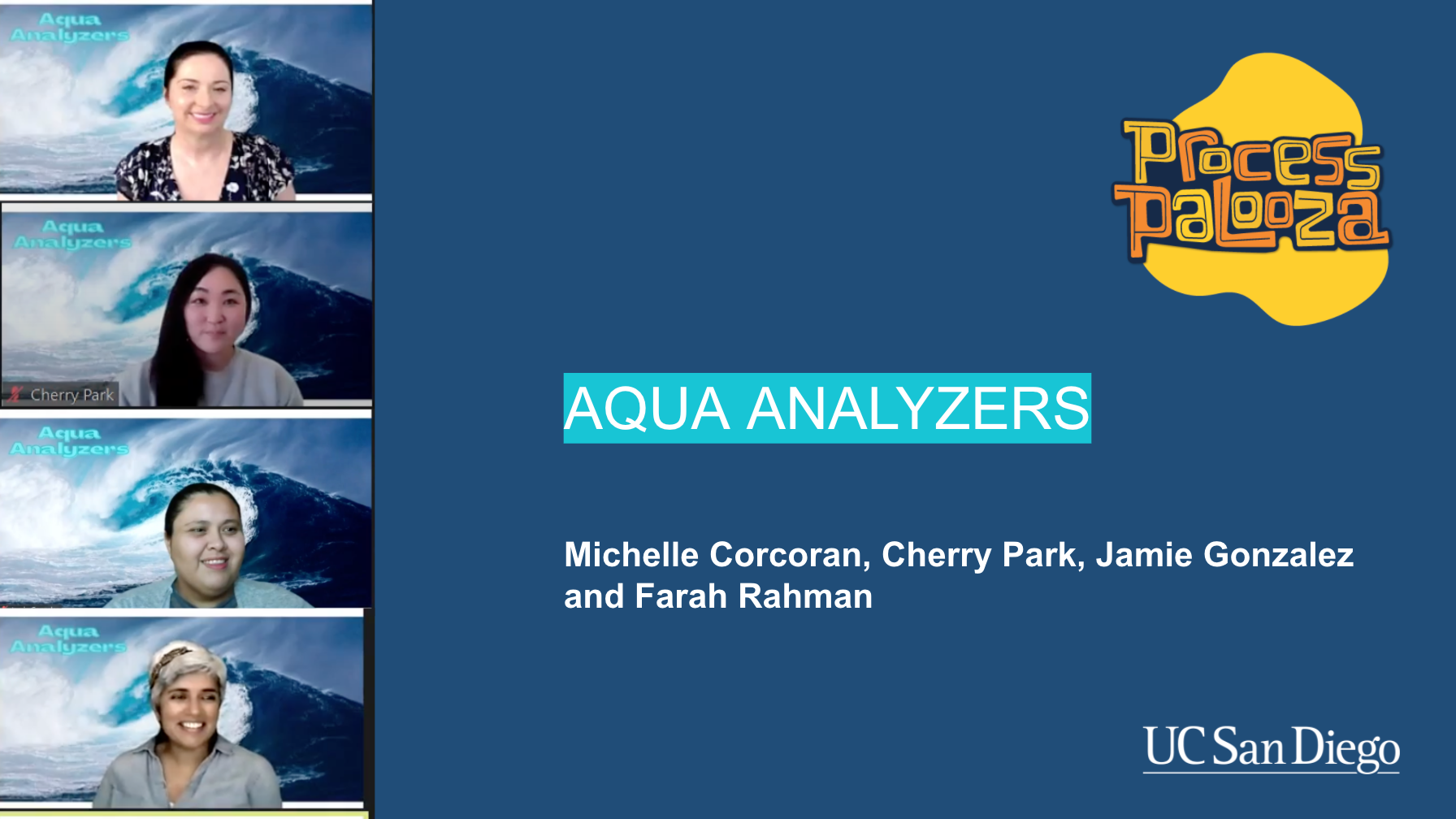 aqua analyzers
Michelle Corcoran, Managing Director, Donor Experience and Engagement, Advancement Signature Events, UC San Diego
Cherry Park, Payroll Analyst, BFS-CCP, UC San Diego
Jamie Gonzalez, Operations Manager, Electrical and Computer Engineering, UC San Diego
Farah Rahman,  Privacy System Documentation Specialist, Digital Health Technology, ResMed