Process Palooza Postponed 
March 25, 8 am - 4:30 pm
Price Center, UC San Diego 
Process Palooza, unique to UC San Diego, celebrates our commitment to business excellence, operational efficiency and continuous improvement. It's a full-day, high-energy conference that leaves attendees with real lessons learned and actionable takeaways.
When registering, you'll also have the opportunity to indicate if you want to participate in The Great LSS Race or volunteer. 
Registration fees:
Free for UC San Diego and UC system personnel
$95 for non-UC / general admission
Reasons to Attend
Learn from those who are doing
See up close continuous improvement, business excellence and change management in action
Leave with actionable takeaways you can implement in your job
Mix and mingle with change makers from UC San Diego and beyond
Compete to improve a real campus process and show off your Lean Six Sigma skills
Ways to Participate:
Attend 
Enjoy a full day of engaging workshops and keynotes and network with thought leaders from UC San Diego, the local business community and other universities.
Compete
Put your Lean Six Sigma skills to the test and help improve a real campus process. Learn more about the competition and requirements.
Volunteer
Pitch in all day or for just an hour or two. Help is needed with registration, room set up and more. Learn about opportunities!
Present
Share your expertise during a breakout session. Contact processpalooza@ucsd.edu to discuss your proposal.  
Sponsor
Sponsor support makes Process Palooza a success and ensures a first-class experience for guests and presenters. If your organization wants to reach change makers at UC San Diego and beyond, read up on our sponsorship opportunities.  
More Information
Learn more from the video and other features below!
Go Inside the Great LSS Race
Hear straight from a winning competitor what it's like to put your skills to the ultimate LSS test.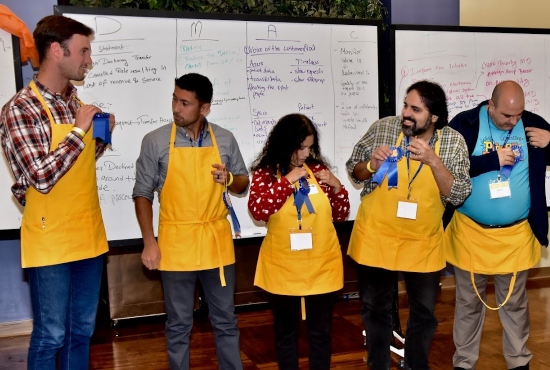 Workshops Galore
Check out 2018's schedule for an idea of the topics and speakers to expect.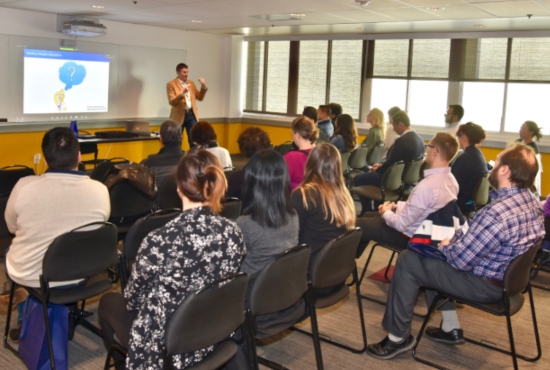 See How It All Began
Process Palooza has evolved from event to movement. Get the backstory on how this unique event is transforming UC San Diego.