May 19: Empowerment and Innovation: Cultivating a Continuous Improvement Movement
Empowerment and Innovation: Cultivating a Continuous Improvement Movement
Palooza Tuesday Webinar
May 19, 2020
Browse and watch video recordings and see session FAQ!
Over the past few months, UC San Diego has leveraged a continuous improvement mindset and support system it has crafted through the years to help propel the organization forward in these challenging and uncertain times.
From training over 3,200 staff and faculty in Lean Six Sigma's process improvement methodology to implementing a complete transformation of healthcare operations, we have developed numerous initiatives that together have become the foundation for our continuous improvement success. 
Please join this session to hear from our dedicated Triton team members who are the force behind these impactful programs. We will highlight our process improvement successes that have amounted to tens of millions in savings annually and share our lessons learned. Come away with new insights and inspiration that can help you begin or advance your own continuous improvement journey.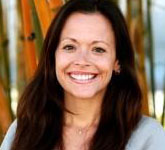 Ahren Crickard, panel moderator
Strategic Academic Initiatives, Office of the EVC, UC San Diego
Since 2001, Ahren has worked with the Office of the Executive Vice Chancellor and Chancellor on various strategic academic initiatives. Her skills in continuous improvement, process efficiency, and change management are utilized to examine business processes, as well. By trade, she is an attorney, but she is also a Lean Six Sigma Black Belt.

Melani W. Roberson, Business Excellence Community of Practice (BECOP) representative 
Senior Strategy and Innovation Analyst, UC San Diego
Melani Roberson serves as the Program Manager for the campus' ideation tool and program, IdeaWave. Melani is an expert in innovation management, and consults and advises groups on campus, as well as externally, on how to achieve and implement business innovation goals. She is adept at change management and an expert group facilitator who is able to engage groups at events of any size. Melani has worked in higher education since 2008 in various capacities including development and implementation of organizational policy, process improvement, and oversight of complex business problem discovery and solutions architect. She is an enthusiastic learner that enjoys a user-focused experience when aiding various stakeholders in the implementation of creative and innovative changes. Melani earned her M.B.A. with an emphasis in Project Management in 2013, and a Lean Six Sigma Green Belt from UC San Diego Extension in 2016.
Prachi Raheja, Lean Bench representative


Continuous Improvement Program Lead, UC San Diego
Prachi Raheja is the program manager for Continuous Improvement in UC San Diego's IT Services department. She's an engineer and MBA with specialization in IT, and a Lean Six Sigma Black Belt. She is responsible for leading the continuous improvement program at IT Services and also for managing the Lean Bench – a select group of campus expert practitioners of Lean Six Sigma methodology leading crucial efforts around process improvement, operational excellence and business efficiency.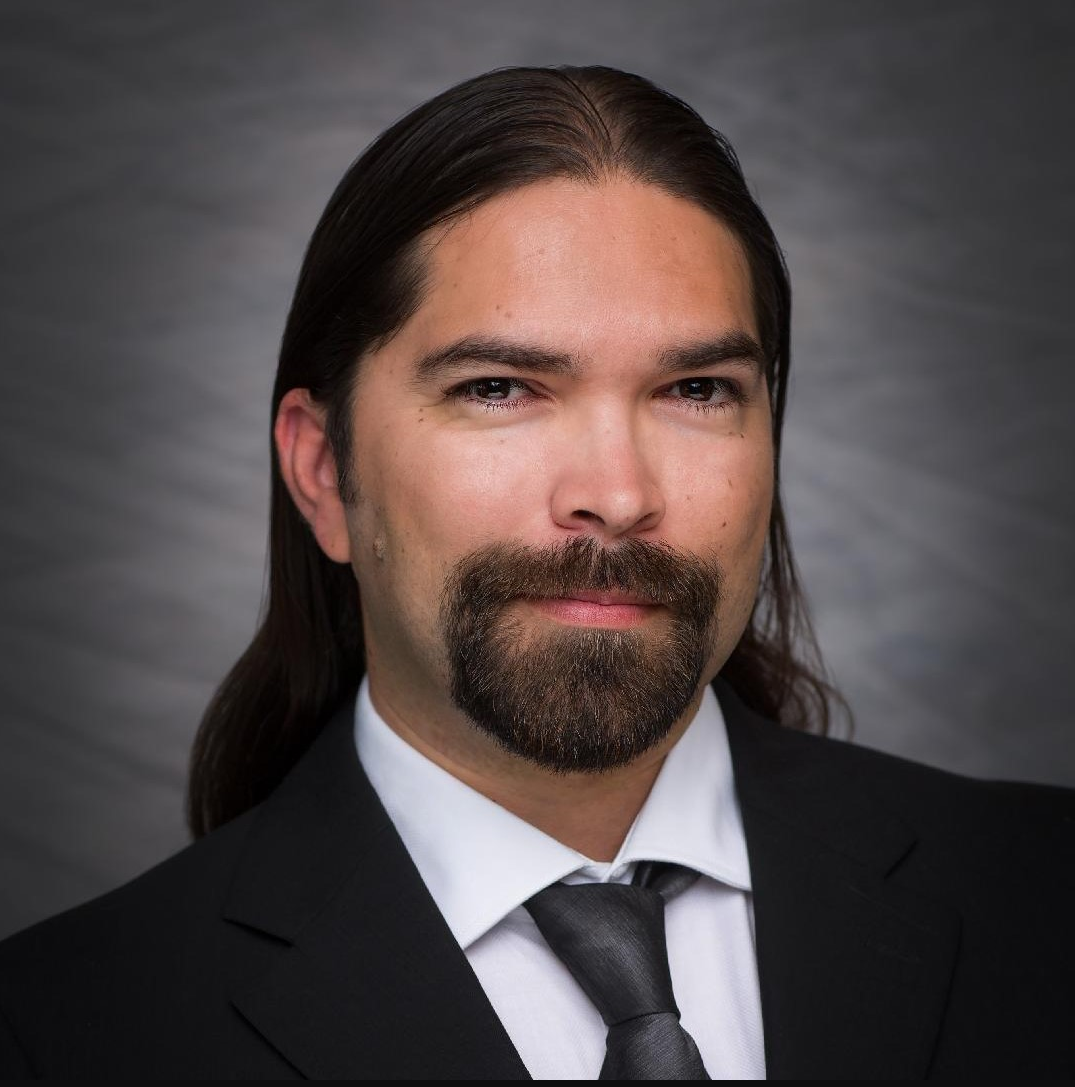 Tony Nava, Operational Strategic Initiatives representative 
Strategic Initiatives Program Analyst, UC San Diego
Antonio is responsible for managing the Lean Six Sigma Yellow Belt program, as well as supporting IdeaWave. Antonio has worked in higher education since 2006 in various capacities including Registrar Operations, institutional effectiveness and engagement, and program management. Antonio graduated from UCSD in 2007 with a degree in Theatre, and is keenly focused on affecting culture among staff and students. He was a leading member of Toastmasters for a number of years, created and maintained a student organization, and founded a networking committee in a previous university which launched several events aimed at addressing organizational silos.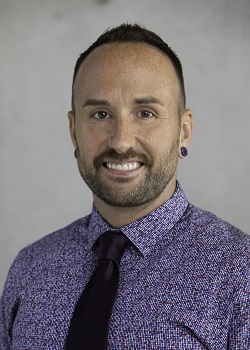 Matthew Helton, Transformational Healthcare representative
Program Manager, Transformational Healthcare
Matt is Program Manager for Transformational Healthcare at UC San Diego Health and has worked at UC San Diego since 2015. Originally part of the Operational Strategic Initiatives team, he managed and grew the Lean Six Sigma training and scholarship programs on the academic side. In his current role, Matt manages the Transformational Healthcare project portfolio and partners closely with the team in providing logistical support for key departmental activities including the Daily Engagement System (DES), Lean Healthcare Training, Rapid Process Improvement Workshops, and the monthly Transformational Healthcare Report Out event. Matt is proud to be part of a team seeking to create 10,000+ problem-solvers relentlessly improving the value of patient care while loving their jobs.
The following questions were asked and answered during the webinar and have been edited for clarity. 
Did Lean Six Sigma (LSS) at UC San Diego start "organically" from the grass roots to address local processes or was it top-down? If it was grass roots, where did it start and why there?
Fortunately, we did have top-level support but the cultural transformation really happened via the grass-roots activities like certain departments investing fully in LSS training, LSS scholarships, Lean Bench to help with large Enterprise Systems Renewal projects, building a support system with our Business Excellence Community of Practice, and of course bringing in the fun with Process Palooza :).

What does OSI and BECOP stand for?
Operational Strategic Initiatives and Business Excellence Community of Practice.
How did the Lean Bench negotiate getting the experts from their home departments? Was there some "compensation" to departments?
Lean Bench offers an option for the supervisor to request backfill funds/resources and the supervisor decides what compensation to request and submits for approval. We require at least 20% commitment. The Lean bench program is supported by the campus CFO.
Kaizen events for me have always been "hands-on" where we are up and moving, participants are taking the pen, we are moving post-its around, etc. Has anyone had recent experience completing an event given our current COVID distanced work environment? What tools did you use and what worked well? What didn't go so well?
Encourage full focus throughout (find creative ways to ensure folks aren't chekcing other emails). Engage and "call on" folks for contributions. Templates have helped immensely. Placing a template VSM or Ishikawa in Google Docs, or MS Teams (any place where multiple users can simultaneously edit) will get you close to the "feel" of getting pens and post-its. Also, use the annotation feature in Zoom (rather than the whiteboard) and don't forget that you can save the notes. Liberating Structures can be tied in to increase participation. Also, as mentioned in the panel, be sure to have a method for managing the conversation. The facilitator or co-host should be watching closely for cues that participants have something to contribute.
What is it about Lean Six Sigma that stands out for UC San Diego against other change management/process improvement frameworks?
This video touches on why this methodology was selected: https://processpalooza.ucsd.edu/tuesday/continuous-improvement.html Additionally, UC San Diego selected Lean Six Sigma because we value data-driven decisions. LSS is a methodology used to help continuously improve how we work, the processes we follow, and the services we provide. It starts with customers in mind, and aims at balancing increased efficiency with improved quality. The improvements are systematic and based on well-defined and measured data.
Are there any case studies available for the major process improvement initiatives at UC San Diego?
Yes! Here are a few examples of projects conducted at UC San Diego http://becop.ucsd.edu/events/OCT19_Summit_Posters.html. Also the Continuous Improvement Summit featured several case studies: https://processpalooza.ucsd.edu/events/Summit/Program%20and%20Recaps.html
For process changes who approves the process change? 
Typically the sponsor of an initiative, which is typically an engaged leader with authority to make decisions about resources/capital and help remove barriers if needed. A data-driven business case is helpful when attempting to get buy-in for an improvement initiative.
How do you realistically break the hierarchical organizational structures that seem to hog the decision to implement something like the lean system? Even where and when to implement it, when it's clear that it can be implemented organization-wide.
Pilot. Find a small unit/department that is willing to jump in. Showcase your projects and successes. Make your gains as visible and shared as possible. Other areas will see that they have similar challenges and will show interest. Processes between areas don't repeat, but they will rhyme.
Since we can't use physical sticky notes and whiteboards, what electronic tools do you recommend (e.g. Mural)
You can really use any tools that you can share on a screen, and leverage Zoom breakout rooms as well. At UC San Diego, we use Lucidcharts for higher-level collaborate flow design, and more recently ProMapp for mapping flow and swimlanes. Windows actually has a sticky notes feature you can use also. Color-coding these helps with affinity mapping.
How can Lean be leveraged to add value to what is viewed as a step down in value of the educational experience by learning remotely? Student are questioning the worth of their experience against their tuition.
Gather Voice of Customer to identify value and to help you focus on the 80/20. Include students in your kaizen. Don't get discouraged.
Is Kuali Build available to non-UC San Diego enrollees to tryout?
It is! You can learn more here: https://www.kuali.co/products/build .
What is the process you take to determine whether DMAIC will be used for a project? And if DMAIC is used, what is expected throughout the project as well as deliverables?
Consider your resources (time, available data) as well as your project goals and the staff familiarity with LSS. LSS is one of many methodologies, and within LSS are DMAIC and PDCA as well as many other tools. If the project team has leveraged Agile in the past and time is super limited, then use Agile. Think of LSS as one of many tools in your garage. Through experience and considering your desired outcomes, you'll know when you should use the hammer or the saw.
It is important to understand that what we do affects other departments. It is very hard to build a collaboration process when people asking "why" are penalized. Do you have any recommendations when a team is not willing to break away from the "Silo Effect"?
It absolutely starts with leadership and is a gradual process. Case studies & small successful data-driven pilot projects can be powerful. Proof is in the pudding. Emphasize the concepts of point vs. system efficiency, the power of collective genius & working towards a common goal. Effective change management strategies are also essential. What can you do on an person-to-person level to convert them from neutral/resistant to advocates?
Did you get any pushback in terms of people's time? "I don't have time to work on being more efficient (continuous improvement/LSS projects) because I'm too busy." If so, how did you overcome this?
Always start small. Only meet with the larger group for the Kaizen. When you are capturing data or in Gemba, remind process owners that they are only going through their normal process. You are not asking for "extra" time on the project. You just want to be there while the process is run. If teams meet bi-weekly, then you could also work the kaizen into that meeting. The result being that you are not asking for any time outside of their normal (or only a small amount).
I'm really interested in the process improvement you did with scholarships, do you have more information on your process that can be shared? Can you speak more on the process improve?
Hope this helps to share some insight into the scholarship: https://osi.ucsd.edu/services/six-sigma/scholarship.html 
Can you share the best practices for Zoom meetings with us?
UC San Diego's Zoom documentation pages have some good stuff!
How do you balance the urgency brought forth by COVID-19 while not comprising the thoroughness of data collection, analysis, and stakeholder prioritization?
Try reviewing data that is captured without extra action - like time stamps in emails, total calls per day, or ticket submissions. What data or information exists without extra steps?
Aren't all business process improvement methodologies based on data and measuring improvement? That doesn't seem to distinguish LSS from other methods.
The difference is in the nature of data collection (gemba as opposed to solely dashboards) and the method for identifying improvements (process owner led rather than from an analyst).
Is Kanban anything more than a focused improvement tool geared to 8-wastes, motion, overprocessing...
Kanban systems are used in inventory management to maintain material/supply par levels. They can be very helpful for task management in physical & virtual spaces as well.
How would you encourage engagement? How do you address/encourage those "bad apples" or "debbie downers" we sometimes (often) face?
Listen to your "bad apples." They may have insight about waste in the process. We start out optimistic, and sometimes become soured by process issues. If they can connect their "complaints" to the impact for customers, then you may be able to transform your resister into an advocate. Remember, and communicate to the team often, that LSS is about examining the process - not the people.
Has Kanban been used to make data flow diagrams, data processing more efficient?
They definitely help with process flow optimization and general organization.
Can you provide information about the training for white belt?
A white belt training will be hosted live on Friday, June 5th at 11am PDT. Please visit upcoming webinars to register.
The LSS process sounds so critical to every potential project at UC San Diego. With that in mind, why do you think Whitge Belt training is not mandatory for all staff at UC San Diego?
Some departments do require LSS training. There's also an aspect of "establishing pull" rather than a "push." We have seen lots of areas train up just before an initiative/project/change. If we train everyone at onboarding, they may not remember and be able to apply the tools a year later, when a project begins.
What personal tools do you use to keep you on track with the process improvement?
Trello, Google Docs, Outlook tasking.
Is there a UC San Diego or other web resource that I can bookmark to grab the LSS tools when I need them?
Here you go :). http://leansixsigma.ucsd.edu - OSI will be posting tools/templates and videos soon.